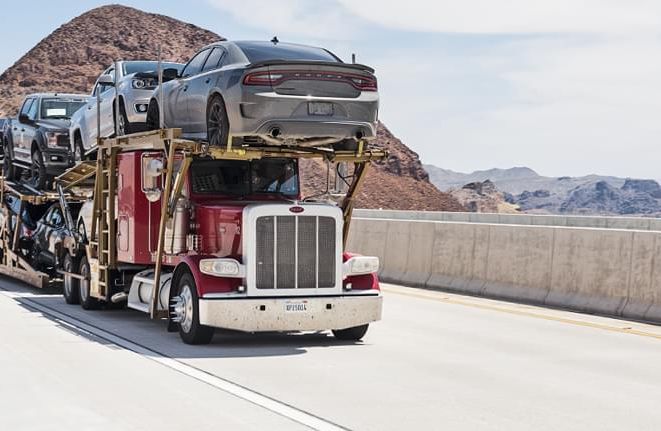 Have you ever wanted to get your car from one city to another without having to drive it yourself? Auto shipping can be the perfect solution for transporting your vehicle. Whether you're relocating, selling a car, or just wanting to save time and money, auto shipping offers plenty of benefits. We recommend always getting multiple quotes to find the best Auto Transport Company for you. But before you ship your car, there are certain steps you should take to make sure your vehicle is prepared for transport. In this article, we'll show you how to prepare your vehicle for auto shipping.
Gather your vehicle's documents
Before you ship a car, auto transporters will want proof that the vehicle is yours. To prevent shipment delays and last-minute file cabinet and glovebox searches, prep the following documents before the time of pick up:
Vehicle registration information
Proof of insurance
Bill of sale or other proof you own vehicle
Original vehicle title
Your unexpired identification (i.e. driver's license or passport)
Wash your car—inside and out
Washing your may seem silly when it is being transported across the country, but starting with a clean car allows you to see existing dust, dings, and scratches already on your car. This will help you catch any new damage that occurs during the car transport service - so that you can make a claim.
Don't forget the car interior: wipe down surfaces and clear out clutter so you can start with a fresh, clean car at your new home. Most car shipping companies will perform an inspection of your vehicle prior to loading and discuss with you the current state of the vehicle as well.
Document the state of your vehicle
Once your car is clean, take a walkabout to note pre-existing damage to the exterior. This includes dents, scratches, discolorations, and paint chips. (Now you see why starting with a clean car is essential.)
Whether you choose affordable open transport or pricier enclosed car shipping, it's unlikely your car will be damaged by the shipping process.
But it's still wise to take pictures of your entire vehicle and document current damage for your records. That'll make it easier to fill out the condition report when your car arrives. These visuals also serve as proof of your claim if the car shipping company denies responsibility for damage that occurred in transit.
Remove personal items
Packing personal belongings in your car adds weight to it. This excess weight could put the auto transport truck over its maximum allowed weight limit, possibly resulting in fines for the shipper and a delay in your vehicle shipment. You could very well incur an extra surcharge from the carrier because of this too.
Also, none of the items inside your vehicle are covered against damage or theft and transportation companies can be fined for moving your personal belongings in your car.
Instead, remove any personal or unessential items from your vehicle:
Charging cables
Old chapsticks and junk
Water bottles
GPS devices
Sunglasses
Insurance information and personally identifying paperwork
Keep your spare tire, emergency kit, jack, and license plate with the vehicle in case something goes wrong.
Be sure to remove any parking passes or toll tags from your vehicle before shipping it. If a toll tag is left in the car, you may be charged additional fees for toll use as the automobile is transported. To avoid unnecessary cost, make sure to remove the tag before shipping.
Consider shipping your items through a company like FedEx or UPS, where you have the option to insure them. Better yet, if you are moving your car because you are relocating, consider moving these personal effects with the rest of your belongings on your moving truck.
Ensure your car maintenance is up to date
If you're transporting an inoperable vehicle, note that fact when you book with the car shipping company since your car can't be driven on and off the truck.
For cars in working condition, check it for leaks and mechanical issues, and top off any fluids. If you notice a leak, have it repaired before your car is picked up. (You don't want to be THAT person who let their car leak oil all over the car beneath it on the transporter.)
Here are a few more things to check before car shipment:
Tire pressure: Tires should be properly inflated (neither over- nor underinflated) on shipment date to avoid vehicle damage.
Battery charge: Check that your car battery is fully charged.
Fluids: Top off your car's fluids (oil, brake, coolant, power steering, and washer). Then check for leaks.
Mileage: Note your car's mileage at pickup and delivery.
Have an empty gas tank
It is not necessary to have a full tank of fuel as your car is being transported on a car carrier, not driven. Plus, extra gas means extra weight for your vehicle and car carrier, which can add to your shipping cost. Instead, leave your gas tank just a quarter full. That's enough fuel to drive it on and off the transport truck without worrying about running out.
Remove any unnecessary accessories
Any extra accessories can be damaged or need to be removed to fit on the truck. Avoid the risk of damaging expensive add ons to your car by removing them before transport.
These items include:
Removable ski and bike racks
Roof Top boxes and luggage racks
Retractable antennas
Custom spoilers
Leave the keys, but lock up
Your car will need to be driven onto the auto transporter for loading (presuming your vehicle is in working order), but then you can lock the vehicle before shipment for extra insurance against theft.
However, your auto transport driver may need a set of keys to your vehicle in case it needs to be moved or driven off the transporter. If you don't have a spare set, now's a good time to make one. Don't give the transport driver your only set of keys.
Sign the bill of lading
The auto transport driver will call you before arrival to ensure you're home and the vehicle is ready to go (unless you've skipped out on door-to-door shipping and opted to drop off the vehicle instead).
You or another responsible adult must be present when the driver arrives for the vehicle inspection and for signing the bill of lading. This is a legal contract between you and the car shipment company, and it acts as both a receipt and legal protection for your auto shipment.
Here's what your bill of lading covers:
Where your vehicle is being shipped from and to
Condition of your vehicle at pickup
Any mechanical or special issues with your vehicle
We know no one reads the contract, but we advise you to READ THE CONTRACT before signing. It saves headaches and hassle while assuring you and your vehicle are legally protected. You can also ask questions about terms or payment (for example, What forms of payment do you accept? and When can I expect my car to be delivered?).
Once your car is loaded and the bill of lading is signed, that's it! Finish packing your bags and travel to your new home. When your car arrives at your new place, you'll perform a similar inspection and signing procedure with the driver.