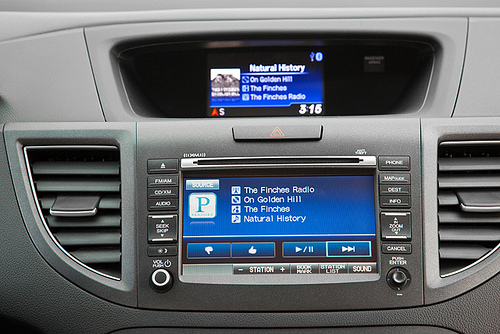 The technological revolution of the last 20 years has affected every aspect of our lives, and auto technology is no different. Whether it was the catalytic converter, fuel injection systems, or today's cutting edge technology like auto-braking, advanced electronic monitoring systems, or even auto internet connectivity, the automobile as we know it is rapidly changing. Let's take a look at some of the latest car technology on the road today, specifically auto broadband internet technology that is currently in the works for some vehicles, especially GM.
Internet car technology is not necessarily new, but it is getting a bit of a makeover. While bluetooth integration, GM's OnStar program, and features like Pandora radio are all current technologies that access the internet to function, they are more dependent on existing devices, such as the cell phone in the case of Pandora, to function efficiently in the automobile. The new brand of car internet technology is looking to make the car itself a mobile hotspot: that is, the car itself is now the source of its internet connection.
GM Leading the Push for Broadband in Cars
While some luxury cars, such as Mercedes-Benz, already display real-time streaming traffic updates on their built-in GPS devices, and Hyundais have voice-controlled Bing searches that can directly upload driving directions, automakers like GM are looking to take the internet connectivity issue to a whole other level. GM understands that having car broadband connections is going to be a key to future sales growth, and that the automakers cannot rely on drivers' smartphones, with their costly data plans, to drive internet-dependent devices and function in new automobiles. This is why GM is planning on having each new car embedded with 4G LTE internet connectivity by the 2015 model year. 4G, currently the fastest internet mobile connection available, is the same system that powers most modern smartphones on the market today. This would allow the vehicle to be its own mobile hotspot, even allowing other devices, such as the iPad or a laptop, to connect to the vehicle, which is an improvement both for entertainment services and for mechanics serving vehicles.
Drawbacks to the Technology
There are a few hurdles to this new car broadband technology, however. Some users may balk at having to pay a fee both to have their phone's 4G connectivity and their car's, and may, instead, want to continue to use their phone as the hotspot to power the car. Another issue that could arise is the increased strain millions of new 4G ready cars can place on the already somewhat overburdened US wireless cellular network. With millions more people switching to smartphones every year, and devices as diverse as your car and refrigerator suddenly needing access, their is the possibility that the networks can become too clogged to operate effectively. Others have questioned the safety of including even more distracting technology in vehicles, though internet in cars may simply replace smart phone use in cars.
Regardless of these hurdles, internet connectivity in cars is coming, and it is coming soon. For those in the market for a new vehicle, look for the technology to be widely available by 2015.