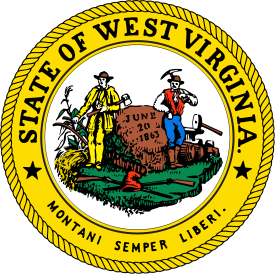 Hire a West Virginia car shipping firm if you are looking for a convenient way to ship your car from this picturesque state to some other region in the country. West Virginia car shipping companies haul all sorts of passenger vehicles, from two-door sedans and sports cars, to pickup trucks and Hummers. Regardless of the vehicle you want shipped, most car transporting companies in the state will be able to pick it up from your home and haul it to wherever you want it transported for less than you imagine it would cost.
Car Shipping in West Virginia
Finding and hiring a West Virginia car shipping company to haul your automobile is not rocket science. However, it still pays to have a basic understanding of car shipping services before you entrust your vehicle to one. The first thing to keep in mind when shopping for an auto hauler is that auto shipping costs depend on a variety of factors. The two biggest factors are the size of your vehicle and the distance you want it shipped. If you have a Hummer and you want it shipped from Boston to LA, you will pay a whole lot more than you would if you were shipping a two-door coupe from Boston to Philadelphia.
Factors That Impact Shipping Costs
The cost to ship a standard-sized sedan from coast to coast is usually around $850 to $900. There are, however, several other factors that could cause West Virginia car shipping companies to quote a higher or a lower price. For instance, besides the size of the car and the distance, the manner in which you want your car hauled can also impact shipping costs. You can choose to ship your car in either an open, uncovered truck or an enclosed car hauler. The main advantage of enclosed auto transport is that it protects your car from bad weather, dust and road grime while it is being transported. This might be an important consideration if you have an expensive vehicle or a collectible that you want transported. Otherwise, it is better to choose the open carrier, because that is a more affordable way to ship your car.
Shipping Between Big Cities is Always Cheaper
The location from which you want your car picked up from can also make a difference in shipping costs. Generally, a West Virginia car shipping company would charge you less to ship a car from a major city, such as Charleston or Huntington, than it would to ship it from a small town, such as Lewisburg or Wayne. The same holds true for your shipping destination as well. Car shippers will always charge you less to transport your vehicle to a major city rather than a small town or city.
Door-to-Door Shipping Versus Terminal-to-Terminal Shipping
The manner in which you want your car picked up and dropped off can also increase or decrease your shipping costs. If you want door-to-door shipping, you may pay more than you would if you had chosen to drop off and pick up your car at the transport company's shipping terminals. Door-to-door service offers convenience, while terminal-to-terminal shipping will get you the better rate from your West Virginia car shipping company.
Compare Quotes Before Selecting an Auto Hauler
Before deciding on a company, try to compare quotes from at least five or six companies. Ask questions, check credentials and speak with previous customers. Ensure that any carrier you choose is insured, licensed and bonded. Make sure the company has the insurance needed to cover repair costs in case your vehicle gets damaged during transit. West Virginia car shipping companies can take much of the grunge work out of car shipping and save you money when you compare quotes.