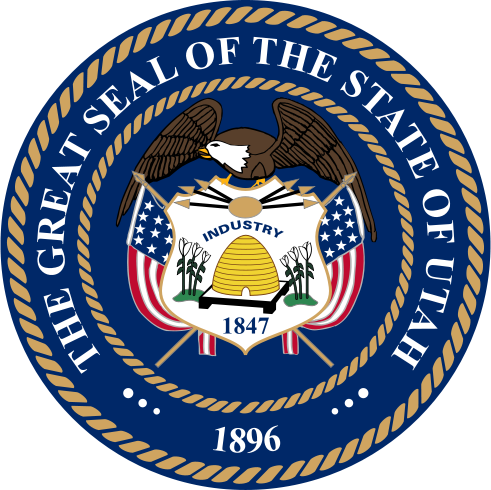 Hire a Utah car shipping company if you are relocating from the state and need to move your car to another destination. Car transporters in the state can pick up and drop off your car regardless of whether you live in a major Utah city, such as Salt Lake City and Provo, or smaller urban centers, such as Heber and Price. Utah car shipping companies haul cars to destinations around the country, and will often be able to haul your car for you at roughly the same amount it would have cost you to drive your car to its new location.
Moving to Utah
Utah is one of the least densely populated but fastest growing states in the country. Close to 80 percent of the state's population live in the Salt Lake City area, which is a major hub of the transportation, information technology and research industries. Utah is situated in a part of the country that experiences heavy snowfall and extreme cold during winter. Vast sections of Utah are also uninhabited. Such factors make Utah a relatively difficult state to drive through if you are new to the region.
Utah Car Transporting Companies
Utah car shipping companies are experts at what they do, and are familiar with the state's terrain and weather conditions. Most of the reputable auto transportation services in Utah have large modern fleets and use sophisticated satellite navigation and GPS tracking systems to route vehicles to their destination in the quickest and safest manner. You can use a Utah car shipping company to transport your sedan, sports cars, luxury automobile, SUV or minivan.
Open Carriers and Enclosed Carriers
Utah car shipping carriers typically will transport your car in an open carrier. These are large, uncovered trucks that are equipped to carry between 10 and 12 cars. You car will be loaded onto the truck via a ramp and secured in place using special tie down straps and chains to hold the car in place. Most cars in the US are shipped in open carriers because it is the least expensive way to transport a car. However, if you are concerned that your car could get damaged while being transported in an uncovered carrier, you can choose to have it shipped in an enclosed carrier. An enclosed carrier can either be soft sided or hard side hydraulic lift carriers. With enclosed carriers, your car will be protected against weather conditions and road grime during transit. However, enclosed carriers cost more than open carriers.
How to Find the Best Company for Your Requirements
Finding a Utah car shipping company is relatively easy. Most of the major companies have websites that offer free quotes and functions that allow you to make your reservations online. However, before selecting a company, it is always a good idea to compare quotes from at least four or five companies. Consider using an online quote comparison site to submit your requirements. Such sites allow you to quickly receive quotes from multiple vendors who are willing to transport your car. When selecting a Utah car transporter, keep the following tips in mind.
Decide whether you want door-to-door shipping service or terminal-to-terminal service. For an additional fee, most car shipping companies in Utah will be willing to pick up and drop off your car at your doorstep or somewhere close by. If you are on a budget, consider going with terminal-to-terminal shipping. This option is cheaper, but you will be required to drop off and pick up your car from the shipping company's terminal facility.
Make your reservations well in advance if you want your car picked up and delivered within the time frame that you want. Most car transporters require at least one week's notice.
Always make sure that the company you entrust your car to is properly registered and licensed to operate. Be sure to verify that the company has the insurance coverage required to transport cars.
Shipping a car can be a challenging proposition, especially if you want it moved to a location you are not familiar with. That's one of the reasons why it's a good idea to hire a professional Utah car shipping firm if you need your car moved to or from the state.