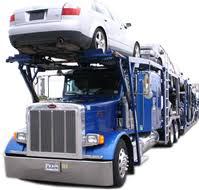 The Shipping Corporation of India is the largest maritime company in India. The company is wholly owned by the Indian government and was established in 1961 through the merger of Eastern Shipping Corporation and Western Shipping Corporation. It started off as a relatively small liner shipping company with a total of 19 vessels. Over the past five decades, SCI has grown into one of the largest shipping companies in the world, with a fleet of 77 vessels, another 30 ships on order and interests in numerous maritime services.
Highly Diverse Fleet
Shipping Corporation of India's fleet includes a mix of container vessels, bulk cargo carriers, product tankers, crude oil tankers, chemical tankers and hybrid vessels designed to carry passengers and cargo. It is the only company licensed to transport liquefied natural gas in India. SCI currently owns or manages close to one-third of the total available shipping capacity in India. In addition to its own fleet, the company also manages vessels belonging to other government and public sector organizations in the country.
Service Routes
The business's container shipping services ships to ports along the Mediterranean coast, the Far East, Europe and East Africa. The company's liner break-bulk services cover ports in the United States, Europe and Africa, while its tanker services are focused mainly on ferrying crude oil to Indian refineries. The Shipping Corporation of India operates a fleet of over 30 relatively small vessels for transporting passengers between mainland India and islands on the Indian Ocean, such as the Andaman and Nicobar Islands and Lakshadweep.
Shipbuilding Consultancy
The Shipping Corporation of India operates a shipbuilding consultancy under which it offers a range of services aimed at helping companies build new vessels. The services offered by the group include project viability and feasibility studies, project management and design services and site supervision services. The shipbuilding consultancy also offers a service under which it helps companies acquire used ships. As part of this service, the company helps clients identify vessels based on their requirements, obtains all statutory approvals for acquiring the ship and conducts technical inspections on behalf of the client.
Consistent Profits
The Shipping Corporation of India is one of the few government-owned entities in India that has been consistently profitable for the past several years. In fact, the company has reported operational profits for 18 years in a row. Much of the success that SCI has enjoyed recently has come from its investments in fleet expansion, better capacity utilization and administrative cost cutting.