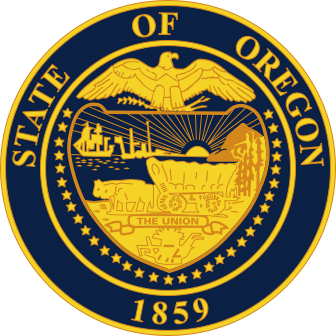 If you are planning to live in the great state of Oregon, you may require the services of an Oregon car shipping company. After all, the weather in Oregon, especially near the coast, can be unpredictable at times. This is compounded with the fact that driving long distances can lead to dangerous situations like fatigue and an inability to focus. Don't put yourself or your vehicle at risk while adding hundreds or even thousands of unwanted miles on your odometer. Instead, you can have a professional car shipping company do the work for you!
The Beaver State
Oregon is a state located along the Pacific coast. Known for its lush evergreen forests, Oregon is definitely a state that is beautiful to behold. Bordered by the Columbia river, the state has plentiful rivers, creeks and lakes that add to the scenery. Crater Lake National Park, located in the remnants of a volcano, is the deepest lake in the US. As far as cities go, Portland, Eugene, and Salem, the capital, are the largest in the state. Oregon's varied economy has plenty of jobs in the tech industry, the agriculture field, and health care services.
Transporting Your Car in Oregon
Oregon car shipping requires high quality equipment and know-how. This is the best thing about these services – they can provide these things (and more) as part of the package!
The best Oregon car shipping services will be happy to provide their customers with the following:
Timely transportation of your automobile.
Interstate and, sometimes, transcontinental transport.
Transport for nearly all makes, models, and ages.
Insurance for potential damage that occurs to the vehicle during shipping.
Door to door shipping to transport your vehicle directly to your new home or office. Terminal to terminal shipping will require shippers to drop their vehicle off at the car shipping company's preferred location, and pick it up at another preferred location at your destination.
Pricing that may be similar or cheaper in price that driving your vehicle yourself to a new destination.
Finding the Right Oregon Car Shipping Service
As with any service-based industry, there are many Oregon car shipping businesses to choose from. However, they often vary in quality and price, which can make it difficult to weed out the good ones from the bad. Not only that, there are also local and national auto shipping services to choose from, making the decision even more difficult.
Don't rely on advertisements to tell you which vehicle shipping service to use. Let us help you instead! CarShipping.com can provide you with quotes for local Oregon car shipping services and put you in direct contact with the businesses that provide them. You will no longer have to search and hope that the company you find is worthwhile. All the businesses in our database have proven track records with high customer satisfaction rates and the right equipment to do the job. So, whether you have a car or a truck, need to go across the Beaver State or across the entire country, check out CarShipping.com and start on finding the best Oregon car shipping company for you!