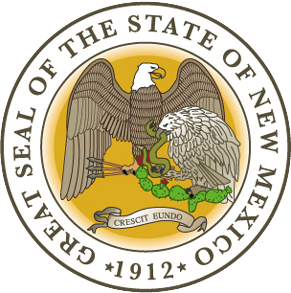 If your job, education or just life in general requires that you move to New Mexico, bring your appetite. The town of Las Cruces annually makes the world's largest enchilada as part of the "Whole Enchilada" festival. The event is usually held the first weekend in October, and attracts Fiesta fans from across the country. Fortunately, choosing to work with a New Mexico car shipping service will reduce the bite that relocating takes out of your wallet.
Five Tips to Get a Great Deal on New Mexico Car Shipping
Know your budget.
As with anything, which option you choose for your vehicle while working with your New Mexico car shipping service will ultimately affect the price you pay. Before selecting an auto transport service, go over your budget carefully to ensure that shipping won't break the bank.
Choose pick up or delivery.
If you are not going to need to use your car as soon as you arrive in your new state, you may want to consider dropping it off at a terminal in your old home state and picking it up at one in your new state. Remember to take into account that there are usually longer wait times to pick up a vehicle this way, but the savings may be significant compared to a car delivery service.
Read the reviews.
When selecting a New Mexico car shipping service, don't just take their word for their service. Ask if you can see any reviews or comments left by previous customers. Or, ask the individual about their experience with the company, and whether they would hire them again if the need arose.
Hunt down hidden costs.
Before you sign with the New Mexico car shipping company of your choice, take a minute to make sure that there are no hidden fees that could drive up the final price, such as excess distance to and from the terminal, or limited hours and windows of delivery.
May I see your license, please?
A reputable New Mexico car shipping company will not hesitate to produce proof of license to operate, as well as the fact that they are insured and registered with the Federal Motor Carrier Safety Administration without having to be asked. In the event that damage occurs during the shipping process, both the company and customer are protected by these measures. If a company is reluctant to produce these documents on request, they should be given a wide berth.
Relocating, whether it is across the country, around the world or just to the other end of the state, can be a stressful event, but worry about the family's mode of transportation can be reduced by following tips such as these.