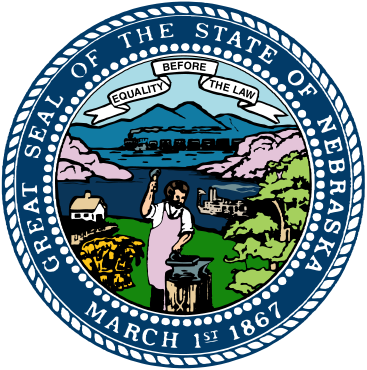 Nebraska car shipping companies can help you transport your car to or from the state quickly and cost-effectively. Nebraska is situated right in the middle of the country and is quite a distance away from most of the major cities of the U.S. east and west coasts. Major Nebraskan cities, such as Omaha and Lincoln, are more than a day's drive away even from Midwestern cities such as Chicago. So, unless you are within a really short driving distance from Nebraska, it probably is better for you to have a professional Nebraska car shipping firm move your vehicle for you.
Car Transportation in Nebraska
Professional auto transporters in Nebraska and elsewhere are experts at moving cars to different locations in the country. Most of them use fuel-efficient, secure car carriers and modern satellite-based fleet management systems to move cars to different destinations within the state and outside it in a highly cost-efficient manner. Given current fuel prices, it often costs almost as much to drive to a new location as it does to hire a professional car shipping firm to transport the car there.
Getting To and From the Cornhusker State
Nebraska is located in the Great Plains region of the continental US. It is among the larger states in the country in terms of area, though it is somewhat sparsely populated in comparison to other states of similar size. Close to 90 percent of the towns and cities in Nebraska have populations of less than 5,000 people. Nebraska is often referred to as the Cornhusker State in recognition of its dependence on agriculture and on livestock, such as pork and beef. Importantly, Nebraska is also home to major rail and truck-based freight transportation services. Many of the companies based in the state have years of experience transporting cars and all sorts of other goods and cargo around the country.
How to Choose a Car Shipping Company
The best option for finding a Nebraska car shipping company is to use an online vehicle shipping quote comparison site. Such sites allow you to enter your requirements online and to receive quotes, within minutes, from multiple companies. When comparing quotes from different companies, keep the following tips in mind:
Nebraska car shipping companies offer door-to-door auto transport service, as well as terminal-to-terminal car shipping services. Most companies will typically charge more for the first option than they will for terminal-to-terminal shipping.
Car shipping companies typically use large open carriers to transport cars. If you have an expensive car, or are concerned about damage to your vehicle during transit, ask your Nebraska car shipping company to transport your vehicle in a closed carrier. Be prepared to pay more for the option, though.
Make sure that the company you choose has all the required credentials to transport your car. A properly licensed Nebraska car shipping firm will have its information registered with the Federal Motor Carrier Safety Administration (FMCSA). Check with the FMCSA's website to see if the carrier is licensed, bonded and insured for interstate car transportation services.
Contrary to popular perception, car transportation does not have to be a major headache. So, if you are planning on moving to or from Nebraska, ease your transition pains by taking advantage of a Nebraska car shipping company to move your car for you.