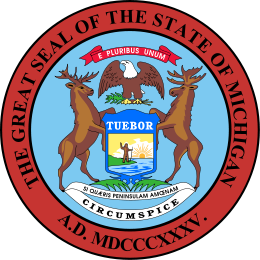 Michigan car shipping companies offer fast, convenient car transportation services to and from any region of the country. If you need to move your car to the state, or have it hauled from Michigan to a destination outside the state, consider having it done by a Michigan car shipping company. Car transporters in Michigan offer a wide palette of services designed to cater to all requirements and budgets. Whether you want your car shipped from Kalamazoo to Kentucky, or from Annapolis to Ann Arbor, a Michigan car transporter can get the job done for you in an expeditious and cost effective manner.
Moving to the Great Lakes State
Michigan is situated along the U.S. Great Lakes region and shares a coastline with four of the five Great Lakes. It has the longest freshwater coastline in the country. Michigan is the eighth most densely populated state in the U.S., and is the largest state by area east of the Mississippi. Michigan has been a major manufacturing and industrial hub for a long time. Though the state is perhaps best known for being home to the Big Three U.S. automakers, Michigan also boasts of a robust research and development sector and one of the largest furniture manufacturing industries in the country.
Reasons to Choose a Michigan Car Shipping Company
If you are planning to move to the region or want to relocate from the state, you most likely will need a way to have your car transported to its destination. If you are like many others, you probably are tempted to drive because you assume that car transportation services are expensive. The reality, however, is quite different.
A Michigan car shipping firm will be able to get your car to its destination for roughly the same amount of money you would have spent driving it there.
A professional auto transporter will be able to get your car to its destination at least as fast as you can, and often faster.
Dependable car shipping companies offer a safer way to transport your vehicle compared to driving. This is especially true if you are new to the region and are unfamiliar with local road and weather conditions.
How to Find a Car Shipping Company
Online quote comparison sites offer an easy way to find a Michigan car shipping company. Such sites allow you to submit your requirements using a convenient online web form. Simply specify where and when you want your car picked up and to where you want it shipped. Specify whether you want your car shipped in an open carrier or an enclosed carrier, and whether you want door-to-door service or terminal-to-terminal shipping.
Once you submit the form, you will get quotes almost instantly from multiple Michigan car shipping companies that are interested in transporting your car. Review the quotes carefully to see which one offers the best value. Make sure to verify that any auto transporter you choose is licensed and has the proper insurance coverage needed to transport your vehicles. Make sure you understand all their terms and conditions and verify that there are no hidden costs associated with their quotes. Moving to a new place can be quite a stressful experience. You can reduce some of it by having a Michigan car shipping firm move your car for you.