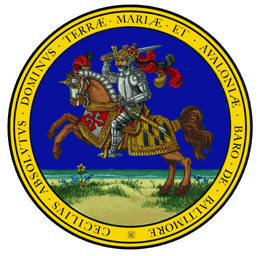 Consider hiring a Maryland car shipping firm if you need to have your car transported to or from the state. Maryland auto shipping services can ship your car to any destination in the country quickly and conveniently. By hiring one, you can save yourself time, effort and money. You don't have to worry about driving your car to its destination. Instead, you can relax knowing that your car is being transported by a professional shipping company.
Car Shipping in Maryland
Maryland car shipping firms offer several options for moving your car. Make sure you understand each option before making a choice. Generally, the quickest and the most economical choice is to have your car hauled in an open carrier. If you choose to, you can have your car picked pick up at your front door, or at some convenient location nearby. If price is your primary concern, look for a car transporting service that offers terminal-to-terminal shipping
If you have an expensive vehicle, or want to transport a vintage automobile, ask your Maryland car shipping company for an enclosed carrier. With an enclosed carrier, your car is protected from inclement weather during transit. However, since auto haulers are typically able to haul only three or four cars at a time in an enclosed carrier, the option is far more expensive than an open carrier. Discuss your needs and your concerns with your Maryland car shipping company if you are uncertain what option is best suited for your needs.
How to Find a Maryland Car Shipping Company
The easiest way to find a car transporter in Maryland is to use an online quote comparison site. Such sites allow you to submit your requirements online and to get quotes almost instantly from multiple vendors. All you need to do is enter details about your vehicle, where you want it shipped to, how soon you want it to get there, what sort of carrier you want, and whether you want your car picked up and delivered at your door.
Review the quotes carefully. Make sure not to compare apples and oranges. For instance, the only reason why one quote might be higher than another quote is because one offers door-to-door delivery, while the other does not. Make it a point to ensure that any Maryland car shipping service that you select is properly licensed and insured to transport cars. An uninsured carrier may be cheaper, but you could get stuck with a big repair bill if your vehicle gets damaged during transit.
Moving to Maryland
Maryland is located in the mid-Atlantic region along the U.S. east coast. It's proximity to Washington D.C. has made the state a magnet for a large number of government agencies, private companies and government contractors. The state is home to more than 300 biotechnology firms and numerous companies in the life sciences arena. Whether you are moving to the area for its excellent job opportunities, its highly regarded educational system or overall quality of life, hiring a Maryland car shipping company can help make the transition an easier one for you.