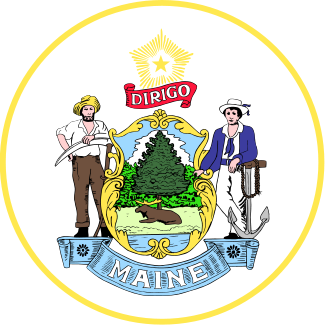 Consider hiring a Maine car shipping company if you are looking for someone to transport your car to or from the Pine Tree State. Maine car shippers can haul your car for you regardless of where you are relocating from or where it is you want it shipped to from within the state. Despite what you might assume, hiring a professional auto hauler from Maine is likely going to be more cost effective and far more convenient for you than trying to drive it to your destination personally.
Moving to the Pine Tree State
Maine is located in the New England region of the American northeast. It is the northernmost of the New England states, and is bordered on the north by Canada, by New Hampshire to the west, and the Atlantic Ocean to the east and the south. Maine is perhaps best known for its lobster, though there's a lot more to the state than just that. Maine's spectacular coastline and its stunning beauty have made the state one of the top vacation destinations along the U.S. eastern seaboard. Maine has also remained one of the biggest sources of fisheries and paper products for the past several decades.
Hire a Maine Car Shipping Company to Haul your Car for You
If you need to transport your car to or from Maine for any reason, your best bet would be to hire a Maine car shipping company to do it for you. The state's transportation infrastructure is not as well developed as in other parts of the country, and getting around Maine can be relatively difficult, especially for those who are new to the state. Maine's dependable car shipping companies are specialized in hauling vehicles around the region, and will be able to get your vehicle to its intended destination quickly and safely.
Things to Consider When Choosing a Car Shipping Company
If you are looking for auto transport tips in Maine, make sure to do your homework first. Maine car shipping companies offer many different options for shipping your car, and the prices they charge depend on your choice of options. So, it's important to make sure you know what you are signing up for when selecting an option.
If price is your primary consideration, choose a Maine car shipping firm that offers open carrier transport. Open carriers are a safe and economical way to transport your car, but it may not be the best option if you have an expensive, high-end vehicle that you want to transport. In that case, an enclosed carrier may be what you need. Similarly, you can knock a few dollars off your shipping cost by opting for a terminal-to-terminal shipping service rather than door-to-door delivery. However, be prepared to find a way to get to and from the shipping company's terminal location.
The price that your Maine car shipping company quotes also depends on how soon you want your car shipped and the distance to the destination. Generally speaking, car transport companies need at least 10-days notice to schedule your shipping and to pick up your car. If you need it transported sooner, be prepared to pay more. Similarly, the greater the distance you want your car shipped, the higher the cost of the service will be. Lastly, as with any purchase, it is always a good idea to get and to compare online quotes from as many Maine auto shipping companies as possible before finalizing your decision.