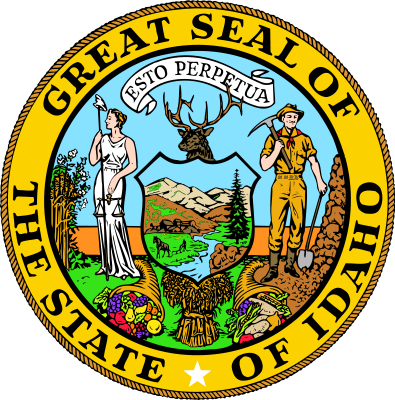 Idaho is a relatively popular relocation choice for a growing number of people. The state is situated next to Washington and Oregon and is blessed with one of the most temperate climates in the Pacific Northwest. It enjoys a low crime rate, an excellent school system, low tax rates and property values that are among the most competitive in the country. If you are one of those thinking about moving to the state because of such reasons, consider using an Idaho car shipping company to transport your car.
More to Idaho than Potatoes
There's definitely more to Idaho than potatoes. The state may be best known for its prodigious potato output, but as any Idahoan would be glad to attest, Idaho also has a fair share of other assets to boast about as well. Idaho is tucked between six bordering states, and is known for its spectacular landscape and natural beauty. Idaho's numerous mountains, lakes, and rivers make it a major year-around destination for nature lovers, sports enthusiasts and for those looking to hike, boat, fish and participate in white water rafting.
Leave the Auto Shipping to the Professionals
Idaho is the 13th largest state in the country in terms of land area. It stretches from Nevada in the south all the way to Canada in the north. Besides being big, Idaho also has a largely mountainous terrain, which makes it a hard state to navigate by car. It is best, therefore, to hire an Idaho car shipping firm to handle the task of transporting your car in a state this big and with such rugged terrain.
In addition, some Idaho cities, such as Boise and Coeur d'Alene, do not even have a major freeway connecting them, which is one more reason to consider hiring a professional Idaho car shipping company to haul your car. Idaho auto transport companies are familiar with the terrain and the geography of the state. They often know the optimal routes to take to deliver a car quickly and safely to its destination.
Do Your Homework Before Choosing an Auto Shipping Company
Shipping a car to a new location using a vehicle transport service can be a stressful experience, especially for those who are doing it for the first time. The best place to begin is to research and understand all available shipping options before making any decision.
Idaho car shipping companies typically transport cars in customized car haulers. In some cases, the haulers are open carriers, while in other cases the company might use an enclosed carrier. Open carriers typically haul about 10 standard-sized cars at a time and are about 75 percent cheaper to use than enclosed car carriers. Close to 95 percent of all cars that are shipped in the country travel on open carriers, so it may be the best option for you as well, unless you have a particularly expensive vehicle that you want to transport.
In choosing an Idaho car shipping company, you also need to decide if you want door-to-door shipping or the less expensive terminal-to-terminal service. Door-to-door service is the most convenient because auto transport companies pick up and drop off your vehicle at your front door. However, the service may sometimes not be available in all locations within Idaho. So,  you may sometimes need to drop off and pick up your vehicle at the shipping company's terminal.
Compare quotes before making a choice
As always, it's a good idea to compare quotes from multiple Idaho car shipping companies when making a decision. Ensure that any company you choose is fully insured and licensed to operate in Idaho. Compare how quickly each company can get your car to its destination and how much it would cost you for the service. By choosing the right Idaho car shipping company, you have at least one less thing to worry about when transporting your car to or from the state.