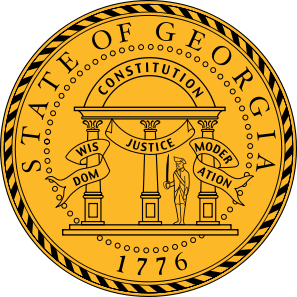 Whether you are traveling to Georgia for vacation or for a more permanent move, you will find that there are many Georgia car shipping companies ready and willing to relocate you car there for you. Contrary to what many people think, it's not expensive or difficult to ship a car.
Reasons to Ship a Car to Georgia
Listed below, you will find a few good reasons why you should choose a Georgia auto transport company to transport your car to Georgia, instead of driving it there yourself.
Shipping a car is cheaper than driving it there. Did you know that shipping a car is fairly inexpensive? The high price of gas these days is enough to keep anyone from wanting to drive their car anywhere, and thus people are choosing cheap auto transport options. When you have a Georgia auto shipping company transport your car for you, fuel costs will be included in your shipping fee. You can look for cheaper ways to get to the state, such as by plane, bus, or train.
Save wear and tear on your vehicle. Auto transport services will make it easy to take your car to and from the state and will save your vehicle from incurring hundreds or even thousands of extra miles just on the drive there alone. As we all know, a car's value will depreciate once the mileage starts to rack up.
Get to and from in less time. You should definitely consider using a Georgia car transport company to move your car to the state and back home if you are on a time-crunched vacation. Sure road trips are fun, but if you are heading to Georgia to see friends or relatives, wouldn't you rather spend more time with them than being on the road?
Shipping a car takes one less worry off your mind. Are you moving to Georgia because you got a new job or want to start a new chapter in your life in a new state? If so, let a Georgia car shipping company handle the task of getting your car moved from your old residence to your new one. Moving yourself is stressful enough. You don't need the added worry of moving your car too.
Georgia is a beautiful state known for its southern hospitality and charm. There are a lot of great places to visit and housing in the state is quite affordable. So whether you need your car shipped to Macon, Savannah, Atlanta, or any of the surrounding areas, consider choosing Georgia car shipping companies to help you with all of your auto transport needs.