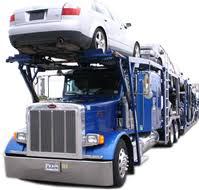 Road trips are the stuff of legends, sure to create a host of memories you'll be laughing about for years to come. However, those legends can quickly turn from good to bad without the proper trip planning, like getting a flat in the middle of nowhere only to find you've forgotten to pack the jack, or even having a durable road trip car to make the distance.
To ensure you have an excellent adventure of a lifetime, here are the top 5 things you should do before heading out.


Pack Your Cell Phone Car Charger
If you're going to be using your cell phone as your GPS, or even as your music, podcast or audiobook player, make sure to pack a car charger. Otherwise, you'll be wiling away the hours arguing over directions rather than cruising into the sunset with your favorite tunes playing, completely worry-free.


Map Out Gas Stations and Rest Stops Along the Way
Whether the gas stations along your route are numerous or few and far between, planning your stops is a good way to make sure you're breaking up the trip rather than pushing through and risking driver fatigue. Plus, in the right areas, rest stops provide access to those quintessentially American roadside attractions, like the world's biggest spoon — and isn't that half the point of taking a road trip?


Download the Right Apps
You'll be glad you've kept that smart phone powered when you take advantage of a wide range of apps that are sure to make the ride sail by. Fuel My Route, for example, will suggest the most cost effective fueling spots along the way, while Road Food will keep your belly full. And, don't forget to use your smart phone's weather app so you can adjust your rest stop plans accordingly.


Pack Plenty of Distractions
Whether you're bringing the kids with you or enjoying a grown-ups only adventure, packing plenty of distractions will significantly reduce whining. Healthy snacks like fruit, trail mix, granola bars and boxes of cereal are great for this, as are tablets, DVDs, gaming devices, books, MP3 players, podcasts and audiobooks. Car games are another good trick, and don't forget car karaoke!


Check Off Car Maintenance like Tire Pressure
Before you go, make sure to check your tire pressure so that you'll get the best gas mileage and avoid dangerous blowouts. If you're still sporting your winter tires on your SUV or Crossover, change to all terrain tires for the best performance on widely varied roads. You'll also want to bring your car into the shop for other general maintenance, like changing your oil or checking transition fluid. Both will help ensure you'll make it safely to your destination.
With these simple preparatory measures, you're sure to have a trip you'll want to remember for all of the right reasons. Still, if this road trip of yours is purely to move your vehicle, you'd be surprised how cost effective it can be to ship your car through CarShipping.com, allowing you to fly to your destination for a much more relaxing adventure of a different kind. No matter where or how you travel this summer, have fun out there on the road, and stay safe!