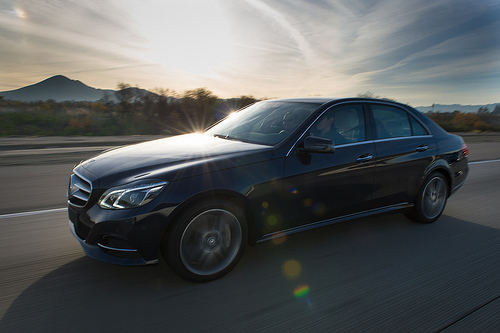 German automaker Mercedes Benz has knocked American luxury car manufacturer Lincoln Motor Company off the top of the American Customer Satisfaction index for automobiles for 2013. Mercedes scored a total of 88 points out of a possible 100 in the satisfaction index for luxury cars, followed by Lexus with a score of 87 points. Lincoln was not considered for the index this year because of its low market share.
Europe and Asia Dominate
Meanwhile, three Japanese brands topped the list for car customer satisfaction in the non-luxury vehicle segment. Honda, Subaru and Toyota each scored 86 points, which was about 3 points higher than the industry average. The only American company in the non-luxury segment that placed higher than the industry average was GMC with its Cadillac brand, which garnered a final score of 85 points.
Overall, European and Asian carmakers scored higher on the vehicle customer satisfaction index compared to American car manufacturers. European car manufacturers scored an average of 84.7 points, followed by Asian carmakers with a score of 84.1. In contrast, American car companies trailed somewhat, with a total average score of 82.
Widening Gap
The American Customer Satisfaction Index (ACSI) is an independent benchmark of overall customer satisfaction with the quality of a wide range of consumer goods. The organization's quality scores are typically based on email and phone interviews from a large sample of consumers. For the latest car quality satisfaction index, the organization surveyed a total of 4,078 consumers who had recently purchased cars.
The results for 2013 show that there is a widening gap in customer satisfaction between owners of European and Asian-made cars, and owners of vehicles manufactured in the USA. Five out of the eight domestic brands in the ACSI survey had lower customer satisfaction scores than they did in the last survey. The three domestic brands that suffered the heaviest declines in customer satisfaction over the last one year were Jeep, which slipped from 83 to 80, Chevrolet, which dropped to 79 from 84 a year ago, and Dodge, with a score of 79 compared to 81 one year ago. Among the American brands that fared reasonably well, GMC jumped up 5 points from 80 to 85 over the past year, and Ford had an industry average score of 83 percent.
Noteworthy Trend
The overall decline in customer satisfaction with domestic cars is noteworthy, but is not yet a serious threat, according to industry analysts. Some of the declines probably have to do with an unexpected increase in demand for domestic light trucks and SUVs. All three of Detroit's major auto companies are running full throttle to meet customer demand for SUVs and trucks and, therefore, many have stepped off the gas a little with regards to auto quality, analysts have noted.
Over time though, the domestic auto industry could find itself in trouble if it fails to address customer satisfaction issues. The big challenge for American carmakers is to find a way to get foreign-brand car consumers to buy American cars instead. Both, European and Asian car companies have refocused attention on quality and value over the past few years, and their vehicles are consistently perceived as being of higher quality than domestic cars. Domestic car manufacturers need to note the trend and work harder on addressing customer satisfaction issues, analysts have noted.