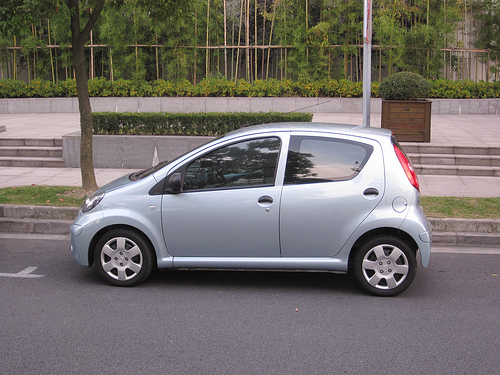 Strong Chinese car sales in 2009 made China the largest automotive industry in the world by volume. Though the Chinese don't quite have the same love affair with the car as Americans do, the explosion of urban areas and wealth in China has led to a huge increase in the industry there. That said, let's take a look at the indigenous Chinese automakers, and their efforts both to tap into their local markets, and the potential they have to expand overseas.
An Emerging Market for Vehicle Manufacturers
Chinese car brands comprise a little over 40% of the overall market in China, with the rest being split between the usual suspects that we all recognize, like Audi, Volkswagen, Toyota, and GM. Most of the vehicles produced by Chinese automakers stay in the country, to the tune of over 18 million vehicles a year. As of 2010, makes it the world's largest producer of cars, passing the United States, which has held that title since it was invented. Despite this, the actual number of cars on the road remains small at only 62 million registered, which is a fraction of large countries like Brazil, Germany, Russia, and the United States. This can be greatly attributed to the newness of the market and the expense of owning a vehicle, something that many working citizens in China cannot afford.
Chinese Manufacturers Still Absent in the US Market
Though the local Chinese market is flooded with cars, none of these brands will be recognizable to anyone not within China's borders, but this isn't for lack of trying. For years, the role of the Chinese automaker at western auto shows, like Detroit's large annual gala, has been to come in, showcase a vehicle or two with some outstanding technology, and then go bankrupt, or never be heard from again. There are a few reasons for this. For one, the auto industry in China is so new that the market is incredibly volatile, making sustained growth and the solid reputation needed to sell in mature markets a bit hard to come by. Similarly, convincing those mature western markets to buy unproven vehicles from a country that has a reputation for substandard mass produced products and giving up trusted brands, like Toyota or Ford, at the same time is going to be a tough sell.
Chinese cars will eventually start selling in western markets, but it will take some time. Flashy concept cars are nice, but the fact remains that reliability, the defining factor in continued economic success in the auto industry, is still a very large problem for Chinese auto manufacturers. Though they are steadily improving, Chinese car manufacturers are unlikely to see robust growth in mature markets any time soon, and will look to expand and refine their craft in other emerging markets, like India, first before trying to take on world leaders. Look for the first legitimate Chinese car to come to market here around 2020.