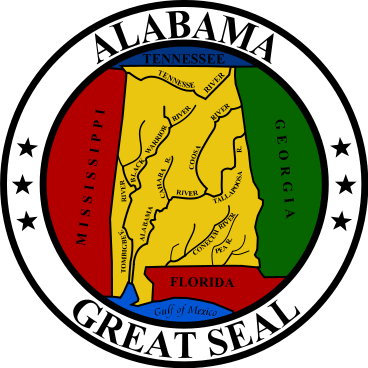 If you are planning an upcoming move to Mobile, Montgomery, Birmingham, Tuscaloosa, or any other city in the great state of Alabama, you will find that there are plenty of Alabama car shipping companies available that can move your car there for you, safely and inexpensively. The key, of course, is to find the right automobile shipping company that will fit your needs and your spending budget. The tips given below will help you do just that.
Alabama Car Shipping Quotes Online
Shipping your car from another state to Alabama may seem like a big deal, but it is not. In fact, car shippers move thousands of cars to and from the "Heart of Dixie" every year. Instead of calling a few of these Alabama auto transport companies individually to get car shipping quotes, you can save yourself the hassle and get quotes from them right online.
By providing CarShipping.com with basic information regarding you vehicle move, we can get you free, no-obligation quotes from some of the top Alabama car shipping companies around. Best of all, you can get multiple quotes within minutes, which will help make comparison shopping much easier, saving you time and money on your vehicle move to Alabama.
Do Your Research Before Making a Selection
Once you start receiving your quotes, it is important that you take a closer look at the Alabama car transport companies that are offering their services to you. These days you don't need to look very far to find out information on auto transporters. In fact, there are several ways you can find out the legitimacy of an auto transport company and get feedback on their services from previous customers.
When you want to check out licensing and insurance information on an Alabama car shipping company, you can find that information listed on the Federal Motor Carrier Safety Administration (FMCSA) website. You can also look up information about the company on the Better Business Bureau website as well.
Alabama Car Shipping Discounts
Are you a military service member who needs your car shipped to Maxwell-Gunter, Fort Rucker, Redstone Arsenal, or any other military base located in the state of Alabama? If so, when obtaining quotes from Alabama car shipping companies, make sure to inquire about military discounts for your vehicle move.
Alabama is known for its great colleges and universities such as Troy University, University of Alabama, the Birmingham School of Law, and more. If you are a student and need your car shipped off to school with you, ask the Alabama car shipping companies that you are getting quotes from if they offer student discounts. Many do.
Whether you are moving to Alabama for school, the military, or for a fresh start in a new state, use the tips given above to find yourself a reputable Alabama auto transport company that will offer you a hassle-free vehicle move, and at an affordable rate.