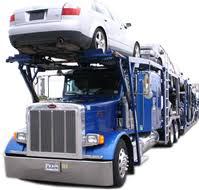 Note: This company is no longer in business; to search for other transporters in your area,
click here
.
AA Auto Movers are experts in the auto transport industry with 14 years of experience. When working with AA Auto Movers, customers will not lack for knowledge or help in scheduling vehicle transport services thanks to their large staff of 25 people. The company estimates that up to 8 employees work on ever auto move to ensure that the customer has the best experience possible. Unlike most auto shipping companies, AA Auto Movers maintains its own directory of transport carriers, giving it one of the largest selections of shippers in the industry.
AA Auto Movers Services
AA Auto Movers offers a variety of services to help just about any potential customers. Their list of services contains:
New car delivery straight to your home.
Towing of standard vehicles.
Terminal-to-terminal and door-to-door transport.
Local or long distance moving in America.
Enclosed or open transport.
Communication via phone calls, text messages, or email.
They also offer a variety of home moving services.
Choosing AA Auto Movers
Choosing AA Auto Movers ensures that potential clients have some of the most unique service in the industry. With access to a unique database of car movers, customers rarely have a difficult time getting their vehicle picked up for shipment. Not to mention, AA Auto Movers does not charge customers until their vehicle has been assigned to a driver. No upfront fees means they will remain dedicated to finding an auto transporter for your vehicle as quickly as possible. With reasonable prices that aren't priced too low, drivers are always looking to pick up a vehicle through AA Auto Movers.