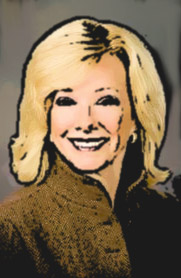 I had been writing for three years for CarShipping.com as a freelance writer when I was asked to join the team full-time. As my two children had just reached the age where they were both in school all day, I jumped at the chance to get out of the house during the day!
I love writing, and it has been a passion of mine since I was in fifth grade thanks to some wonderful teachers who encouraged me to pursue my dreams.
Though I feel comfortable writing about a wide range of topics, car shipping has truly become my area of expertise in recent years. I'm also fascinated by different cities and states around the country, and have produced a lot of our localized content. I hope to continue writing for CarShipping.com as long as I can!
Email: ssterling@carshipping.com
Read My Articles on CarShipping.com
Listed below are all of the car shipping articles, company reviews, and local transport pages I have written over the years. I would love to hear your feedback and I'm more than happy to answer any questions you may have. Thanks for reading – I hope you enjoy my work!