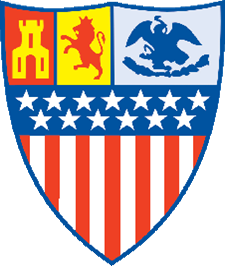 Are you shipping a car to Santa Fe, New Mexico? Are you shipping a car from Santa Fe, NM? Below you will see the auto transport companies in Santa Fe, New Mexico who are recommended for vehicle shipping, freight and personal moving services. Review each company and compare multiple quotes when you're ready.
State 2 State Auto Transport
State 2 State Auto Transport is recognized by car dealerships, celebrities and car shippers around the world. With a variety of discounts for most shippers and well recognized customer service, they excel at door-to-door and terminal-to-terminal transport.
A-AAA Auto Transport Inc.
A-AAA Auto Transport Inc. is an experienced auto transporter, having been in business for over 12 years. They ship to any state in the US, including Hawaii and Alaska. Customer service representatives also speak Spanish for non-English speakers.
→   Show More Companies
Auto Transport 123
Whether you need to ship your vehicle locally in and around Santa Fe, New Mexico, to another state, or even internationally, Auto Transport 123 is a great choice. They offer accurate and affordable pricing and a variety of car shipping services to meet anyone's needs. With a 98% customer satisfaction rating, they are a consumer's top pick.
Cosmos Auto Transport
For the past 10 years, Cosmos Auto Inc. has been providing superior car shipping services throughout the United States and internationally. If you need your vehicle shipped to or from Santa Fe, New Mexico, Cosmos Auto Transport can surely help. They transport more than 500 cars and trucks each month, so they are sure to have a truck in your area.
Please Note: If less than 7 companies are listed for your city, we will still provide you with comparison quotes from other car shipping companies near Santa Fe, NM to ensure you get the best price possible!
Learn About the City of Santa Fe, New Mexico
The capital of New Mexico, Santa Fe, is the state's fourth largest city, though, overall, it's population is somewhat small. The population stands at 68,000 residents, a figure that has increased by double digits each decade for most of the 20th century. As far as housing is concerned Santa Fe is one of the state's most expensive cities to live in, with the average home priced at just over $300,000. This figure is particularly high compared to the affordable homes found in virtually every other city in the state.
Santa Fe is actually one of the oldest cities in America, having first been inhabited by Europeans in 1608, though the area had been occupied by Native Americans since as early as 1000 AD. As such, Santa Fe has a very distinct Southwestern culture, and has acquired a reputation for being a world-class arts center – the city was dubbed a UNESCO Creative City. Architecturally, the adobe homes and buildings, built in either the Spanish Territorial or Pueblo styles as dictated by city law, have a certain charm to them. As such, artists like Georgia O'Keeffe and author George RR Martin have been drawn to live and work in Santa Fe. In addition to the wealth created by the city's artists, science and technology-based companies have also made their mark on Santa Fe's economic climate. The Los Alamos National Laboratory and the Santa Fe Institute both represent some of the elite science laboratories in the area.
Santa Fe is the home of numerous government workers, scientists, and artists. Get free quotes from Santa Fe auto transport companies at CarShipping.com and save up to 55%.