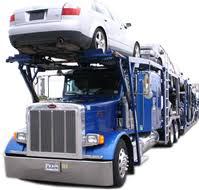 Trading in a car is always a tricky proposition. Many people are hesitant to deal with car dealerships when buying a new car, let alone trading in their old ride. Whether they feel hesitant about their own negotiating skills, or are just concerned that they do not know enough about the value of their vehicle to feel they can bargain effectively with professionals, car trade ins can be a daunting proposition. Let's take a look at a few car trade in trips to better prepare you next time you are looking for a new ride.
Research Your Car's Value
By far the most important thing that a person can do before trading in their car is homework. Knowing your car trade in value is the best way to make sure you get a good value for your old vehicle. Luckily, ample information is available out there for free. The best place to start is with Kelley Blue Book, which is generally considered the gold standard of used car prices. Here, you can select every option that was possibly available on your vehicle, from transmission type to whether it had air conditioning. You can also select the condition the vehicle is in, which can greatly affect its sale price. Furthermore, be prepared to get less from a dealer than you could from a private sale, as dealers need to resell the vehicle at a profit. Having a realistic idea of how much you're going to be offered from the dealership will help you avoid the sticker-shock that can occur when getting a quote much less than you were expecting.
Maintain Your Vehicle and Keep Records
Another common mistake is not cleaning up the car before you trade it in. Though, to many people, the first thing they would do when they trade in a car is to thoroughly clean the car inside and out, this thought is lost on some. Giving the car a little curb appeal can go a long way towards increasing its value. Before driving your car onto the lot, make sure that there are no fast food wrappers on the floor or streaks on the window. Cleaning the car as thoroughly as possible is the easiest way to make sure you will get top dollar for the vehicle. If you smoke, make sure to get the car professionally cleaned, as this will significantly detract from the car's resale valuable.
Keeping detailed records is another important factor if you want to get the maximum amount of money for your trade in. When a dealer knows that the car was taken care of, courtesy of those records, they can know more confidently that they are bargaining for a quality vehicle. On the negotiation front, make sure to remember that you do not want to be hostile or standoffish when talking with the dealer on the price. Though you have an emotional attachment to your car, the dealer does not, and the negotiation is first and foremost a business transaction between you and the car dealership. Remembering to keep a cool and level head during the negotiation process will not only keep the salesman less likely to want to drive a harder bargain, it will make the overall process a much more pleasant experience all around.
With these tips, your next trade-in experience should be a much easier and more profitable endeavor. Being informed about your car and what the dealership looks for when taking cars on trade ins will, hopefully, help you end up with a much higher trade-in value and a much lower new car price.