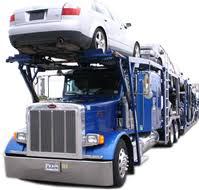 Diesel cars tend to be a bit of a dirty word in American vernacular. Though they have been a mainstay of the European market for decades now, the image of a diesel car in the United States conjures up visions of the dirty diesel car engines of old, or the loud hum of an 18 wheeler. These negative stereotypes have long impeded the potential marketing and sales of diesel vehicles in the United States, despite their economic and environmental advantages. But, like many facts about the automobile, this perception is changing, and with it comes a new batch of new diesel cars in 2013 that are now coming to showrooms near you.
Diesel Car Mainstay Manufacturers Introducing More Models
Though diesel is now clean-burning, offers great fuel-mileage, great power, and is even quieter than gasoline-burning engines, only two companies have consistently offered a lineup of diesels in America: Mercedes-Benz and Volkswagen. While it is unsurprising that European manufacturers would offer the diesel option, considering how well they have done in that department in Europe, it is surprising that more companies have not joined the fray into the diesel market. Perhaps the most loved of all American diesels, the Volkswagen Passat, is finally coming back to America in 2013 after a seven year lapse. The Passat TDI diesel, which gets over 40 MPG and even exceeded its own EPA fuel mileage rating, can go 800 miles on 18 gallons of fuel for a price tag under 27,000 dollars, well below almost all hybrid models.
Chevy and Mazda Also Introducing Clean Diesel Models
Not content to let European manufacturers be the only ones to cash in on diesel cars in 2013, automakers like Chevrolet are making the foray into diesel cars as well. The Chevy Cruze Diesel is the first Chevy diesel car in over 20 years, and looks to be quite affordable at only $22,000. The car, which also boasts 163 HP and 265 pounds of torque, is rumored to get over 50 MPG in initial EPA testing. Those figures are exceedingly hard to beat, and, should the initial sales run do well, look for Chevrolet to start introducing more 2014 model diesel cars during next year's model releases.
Japanese automakers are sitting up and taking notice as well, as Mazda prepares to bring its own diesel engine to the Mazda 6 this coming year. Looking to get a slice of the diesel market, Mazda has combined its Skyactiv-D fuel-saving technology with the diesel engine, netting impressive gains in MPG without sacrificing on performance. Though Mazda won't be dethroning Volkswagen as the king of sedan diesels any time soon, should the 6 do well, look for Mazda to expand it to the more popular 3 series shortly.
Will Perceptions Regarding the Diesel Car Change?
Diesel cars in the US are beginning to come in droves, and they are going to be coming more frequently in the future if foreign markets are any indication. As old perceptions of diesel engines fade away, or are outright not known about by consumers too young to remember them, the market share for diesel cars looks to be bright. As new players to the game, like Chevy and Mazda, join old stalwarts like Volkswagen and Mercedes-Benz, look for the diesel market to become more competitive, which should lead to even higher performance, more fuel efficiency, and cheaper diesel cars.