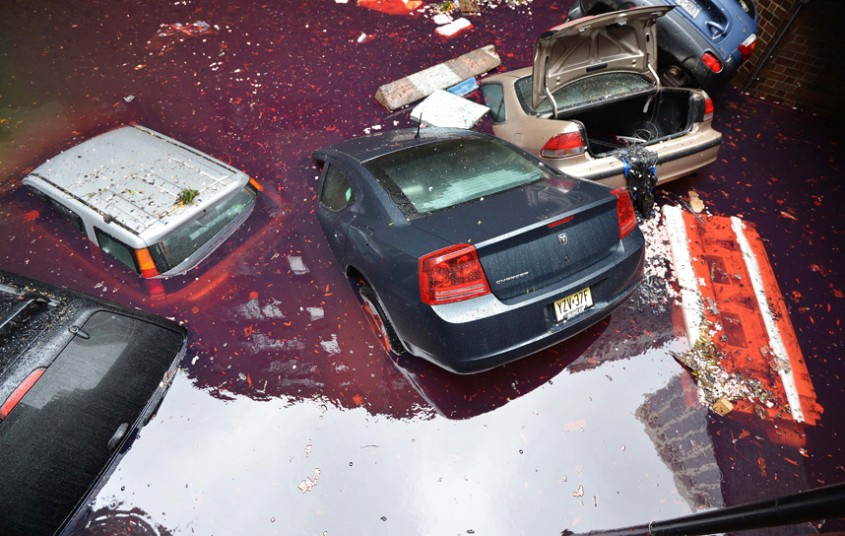 Hurricane Sandy, or Superstorm Sandy as it is now being called, has had a profound effect on a lot of aspects of life on the East Coast of the United States. While many businesses and lives on the coast have been affected, one of the industries hardest hit may just be the auto sales business. We've all see the pictures of cars floating in the pond that was once a below-ground parking garage in New York City, and the burnt out Hyundai vehicles at JFK airport. But, small-scale examples aside, what is the real cost of all this to the automobile industry?
Disruption of Vehicle Shipping
Before diving into the game of guessing whether or not this storm stopped people from buying cars, let's look at the physical toll on the auto industry. The Port Authority of NY and NJ is the major port for European automakers importing cars to the US, and was closed for days after the storm, stopping distribution of inventory throughout the country. The Greater NY Automobile Dealers Association said that all of their 425 dealerships have been affected by the storm. Early estimates say that over 300,000 cars may be damaged in some way. Toyota reported that 4,500 Toyotas at dealerships were reported to be total losses. The total number of new cars destroyed by Sandy won't be known for some time, but there are sure to be in the tens of thousands.
Loss of Revenue to Dealerships
Dealerships from across the Mid-Atlantic states were without power for days; some have still not seen the lights come back on. This means a week or more of no sales and no service work being performed. That all adds up to lost revenue, revenue that may be difficult to replace, with many of the potential customers of these dealerships having to pour their own cash into home items and insurance deductibles to replace what has been damaged or destroyed by Sandy. Even though some people may need to replace damaged or destroyed cars, as experts in the field have noted, whose first priority is to go out and buy a new car?
Even with all this, the long term and concrete effects of this storm will be difficult to judge. There is no way to know for sure how many people decided to put off a car purchase because of the storm. Looking at the sales figures for the next few months will probably give a more precise picture of the true hit to the car sales industry. Whatever the severity of the long-term impact is, there is no doubt that there was a severe disruption in sales. In fact, since the end of the month is a key period for car sales, the effect on automobile sales in the region could be quite severe.