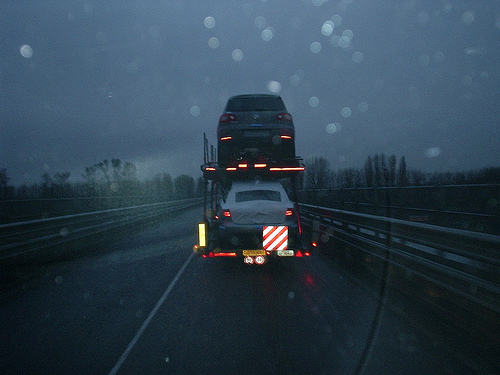 When it comes to shipping cars across the country, you may have heard all kinds of car shipping myths surrounding the process. If you have never shipped a car before, hearing these pieces of untrue information could make you think twice about wanting to use the services of auto shipping companies.
Don't Believe Everything You Hear
It is cheaper to drive your car on your own than to ship it.
Besides all of the wear and tear that your car is going to endure on a trip across the map, you will encounter toll costs, fuel costs, possible lodging expenses, and more. When you get quotes from auto movers that specialize in shipping a car across the country, you will be amazed at how inexpensive shipping a car can be instead of driving it.
You get a better deal if you work directly with a carrier and not a broker.
When you deal with an auto transport broker who knows the ins and outs of shipping cars, he makes it his business to know what transport companies are good to work with, and which companies have the best car shipping rates. You have a much better chance of getting a cheaper rate and better service options if you use a broker as opposed to dealing directly with a carrier.
It is expensive to ship a car across the country.
With careful planning, you could easily ship your car across the country for a lot less than it would cost to drive it to its destination. Not only are more people shipping cars these days, but there are also many more carriers providing this service. For you, the consumer, this means that you have no shortage of carriers competing for your business when it comes time to ship your car.
Every industry will continue to have myths that simply aren't true, and car shipping myths are no different. Whether you are dealing with shipping cars or an entirely different service, it will ultimately be up to you to learn all that you can about a company and the auto transport services they are offering before you make any final decisions.