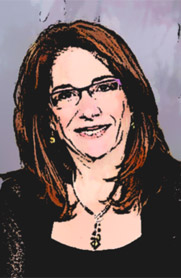 Working for CarShipping.com has been such a treat! I've been writing since I was 10 years old, when I started a diary that I still update daily. I started my own blog in 2008, and also update that several times a week.
I might be the "expert" blogger here, but I feel like there's always something new to learn in the blogosphere. That's why I'm always excited to write for CarShipping.com – to keep improving the quality of content we produce!
When I'm not writing my diary, blog, or about auto transport services, I enjoy a lot of reality TV shows. My favorite TV shows to watch are The Bachelor, Dancing with the Stars, and Dexter. I'm a huge fan of psychological crime novels, which explains my fascination with Dexter! If I wasn't so happy writing blogs all the time, I'd definitely like to be a detective or crime scene investigator.
Email: tcombs@carshipping.com
Google+: Tiffany Combs
Read My Articles on CarShipping.com
Please browse some of the articles I have written for CarShipping.com and let me know what you think.